Give us your scream!
And win a surprise package
How much bear are you?
Give us your personal BTC-scream and win great prizes.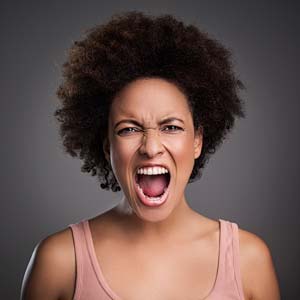 Watch first the original BTC Scream by "Big" Mick. And also watch Chuck Billy´s BTC Scream.
Film your own BTC Scream, fill in your dates and sent it in!
What should I have to look for in my video?
It´s simple- You should be at least 16 years old! First say "Bear Track" and then give your best scream. The ones with the most view-clicks after 75 days (10) and the funniest (3) win a BEAR TRACK CANADA surprise package! The Winners will get notice each first week of the new quarter. All uploaded screams can be found on our Youtube Channel. Inform your family and friends and collect view-clicks.
Have Fun and Good Luck wishes you Chuck Billy and Bear Track Canada!
The BTC SCREAM-TEAM
The idea of The Bear Track Scream comes from our marketing/merchandise director Rob Lejeune. Dutch born Rob has been active in music and Formula 1 merchandise (Schumacher Bros.) since the early eighties.
The Scream is a perfect synonym for energy and power, so it fits BEAR TRACK CANADA like a glove.
Rob came up with the idea of both an online and a live Scream contest. To make this work Rob put together a Scream Team, with Chuck Billy and Big 'Mick' Hughes supplying the proper screams and sounds.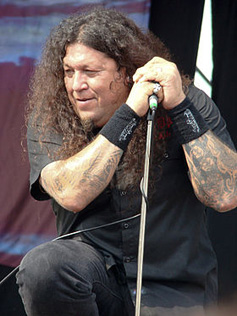 Chuck Billy – Testament
Chuck Billy is a Californian singer/songwriter, best known for fronting the world-renowned heavy metal band Testament. He is also one of the directors of Breaking Bands, a management company designed to bring new artists to the forefront as well as develop and guide the continuing careers of well-established artists.
Chuck is a Pomo Native American, a cancer survivor and has been honored by the California State Assembly as a positive influence on the Native American community.
It was Chuck himself who came up with the idea of doing the promotion for BTC and the BTC Scream in "Pomo Native American" style. Which again perfectly matches with our "Natural Inspired". That Chuck very bounded is to his "Roots" can be seen in Testament´s video of "Native Blood" from the Album "Dark Roots of Earth" from 2012 (Nuclear-Blast Records).
Big Mick – Metallica
'Big' Mick Hughes, from Birmingham in England, has been the sole sound engineer for Metallica for more than 30 years. If he's good enough for the world's biggest and best heavy metal band, he is most certainly good enough for Bear Track Canada. Who better to come up with the biggest, baddest, loudest Bear Track Scream than the world's biggest, baddest, loudest sound engineer? Full roar!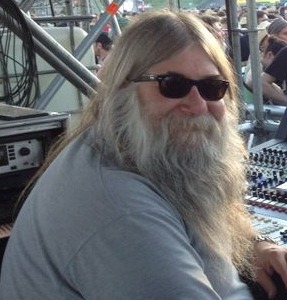 The Formation of Damnation – Testament
For our first video we have consciously chosen for a song from Testament because it perfectly fits with our Aura: Power and Quality, together with good taste. After trying several Testament songs in the video, we came to the conclusion that the song "Formation of Damnation" of the same-titled album from 2008 (Nuclear-Blast Records), the best choice is for our first Bear Track Canada Video : "The Source".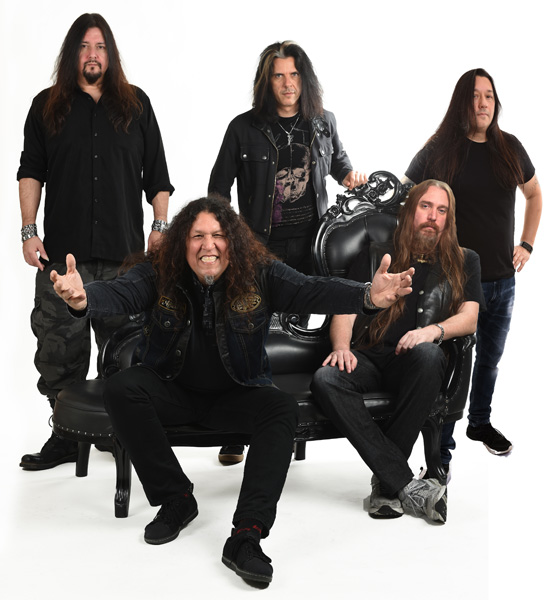 Testament is an american metal band, originally from Berkeley, California, established in 1983. Testament is one of the best known so-called thrash metal acts and is part of the hugely influential San Francisco Bay Area thrash metal scene alongside bands such as Metallica, Exodus and Death Angel. The band has sold millions of albums and still tour around the World.
Watch out for the new Testament album "The Brotherhood of the Snake" (Nuclear-Blast Records) which will be released after this summer (2016).